MAGNOLIA STATE BANK CHILI COOK OFF
Laurel Main Street kicks off each new year with the annual Magnolia State Bank Chili Cook Off. Join us on Central Avenue on the second Saturday in February for live music and Laurel's finest chili!
All entries are cooked on site and judged by a team of professionals.
Children under twelve can grab a hot dog at the Magnolia State Bank Hospitality Tent, sample the chili, and enjoy the festivities, FREE!
Although we love our furry friends, we ask that you leave your pets at home.  Thank you!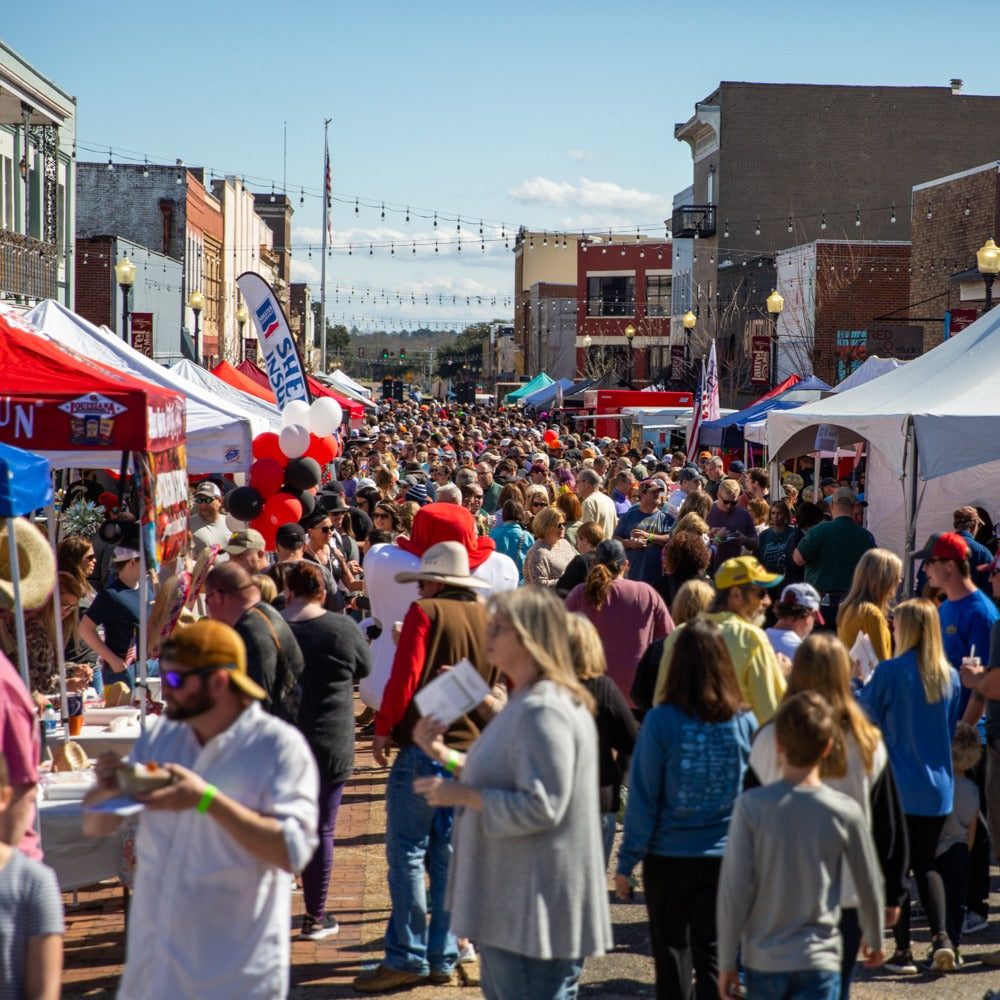 BUY TICKETS NOW
Chili is sold by the All-You-Can-Eat $15 entry and by the Bottomless $30 keepsake pottery bowl. Bottomless bowls are hand crafted by local potter, Jeremy Brooke.
Each team is given tasting cups by which to serve chili. $15 entries allow attendees to browse teams and taste all the chili so that they can vote for the People's Choice and fill up on delicious food along the way.
BUY TICKETS NOW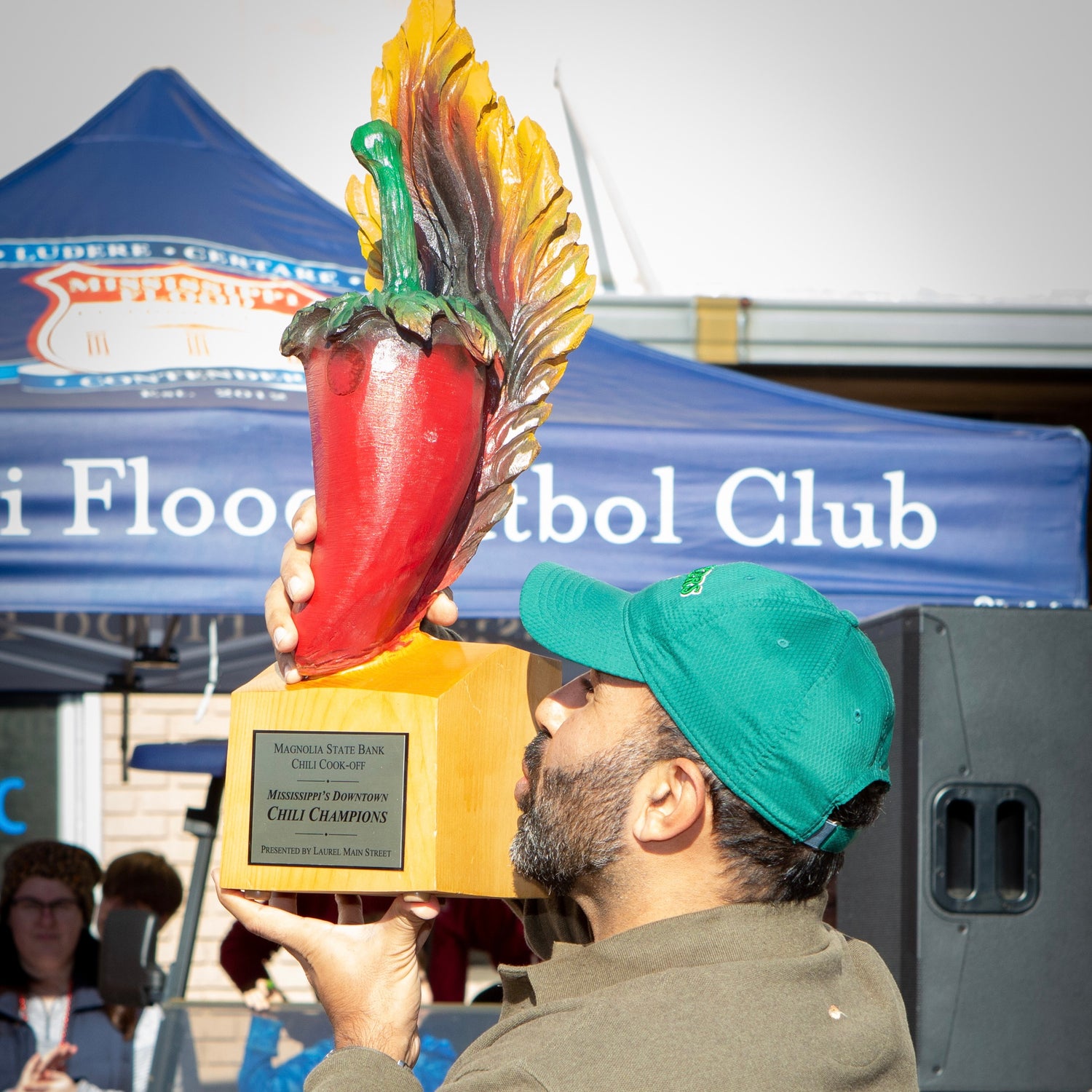 THINK YOUR CHILI CAN TAKE THE HEAT?
Click below to compete!
Prizes generously provided by Magnolia State Bank.
Grand Prize (Traditional): $1000 & The Chili Pepper Traveling Trophy
2nd Place Traditional:  $300
Grand Prize (Homestyle): $1,000 & The Chili Pot Traveling Trophy
2nd Place Homestyle:  $300
People's Choice: $200 & Hand-crafted pottery by Jeremy Brooke
Spirit Tent Theme Award: $200 & Hand-crafted pottery by Jeremy Brooke
ENTER A TEAM